It is that time of the year again. That's right, Mother's Day is here and we are all reminded to pay homage to the one woman that we should have been thanking all year anyway. You can say that this holiday was created by card companies and florists, but no one will deny that Mother's Day is a sacred time that no discerning son or daughter should forget. If you are a gamer, well, it is time to put down that controller and call your mom; you will be glad that you did!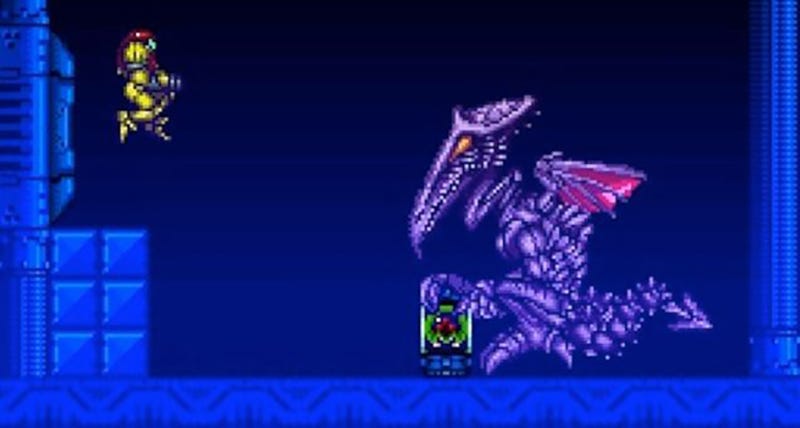 Speaking of mothers, I recently went on a digital journey to find the perfect video game mom. As incredible as some of the story lines are within games, it is actually quite difficult to find an example of a good mother within the content. I could easily say that Red's mom (you know, the first Pokemon kid) was loving and caring, but she kicked her ten-year-old son out of the house to hunt and capture dangerous living weapons and then pit them against each other in mortal combat. Samus, the great bounty hunter from the Metroid games can be considered a mother. After her mission on the metroid home world of SR388, she adopted a baby metroid which she soon gave away to be experimented on. It was later stolen, mutated, and then saved her life only to be nuked by a giant walking brain. No, Samus is not a shining example of a good video gamer mother either.
As I was thinking about it, my mind went way back to a game that I used to play as a kid. It was an old RPG on the Super Nintendo called Earthbound, and it quickly became one of my favorite games. The story is…well, odd; just like the rest of the game. A young boy named Ness accidentally comes in contact with a strange meteor and an extraterrestrial fly called Buzz-Buzz. This strange bug gives Ness powers and a mission to go and activate sounds around the world to save it from an alien invasion. Ness's journey is perilous, but there is one person in his life that always has his back; his mother.
Ness's Mom is possibly the best mother in video game history. Though she is not given a name, her presence in the game is not only heartwarming, it is essential. She understands that Ness must go off on his own to save the world, but she makes sure to keep in constant contact with him through the phone. In fact, Ness will actually get homesick on his adventure and will need to call her in order to get rid of the debilitating status effect. When Ness comes to visit her at the house, she always makes him a steak, which fills up his HP. I mean, come on, who's mom actually gives their son a steak every time they come home?
Coincidentally, do you know what the Japanese name for the Earthbound franchise is? That's right, it's Mother.
Maybe I am stretching it a bit, but I tend to think that a great parent is more than just one that is there to take a phone call or serve you a steak. A mother that is loving, nourishing, and patient is becoming increasingly hard to find in this world. Perfection is something that I believe cannot be achieved on this side of heaven, but if anyone is going to come close, it is a good mother. If you want a good idea of what that looks like, look at Psalms 31:26-31:
26 She speaks with wisdom,
and faithful instruction is on her tongue.
27 She watches over the affairs of her household
and does not eat the bread of idleness.
28 Her children arise and call her blessed;
her husband also, and he praises her:
29 "Many women do noble things,
but you surpass them all."
30 Charm is deceptive, and beauty is fleeting;
but a woman who fears the Lord is to be praised.
31 Honor her for all that her hands have done,
and let her works bring her praise at the city gate.
Proverbs 31 is one of the most famous passage in all of Scripture because it describes what a "virtuous women" looks like. Many people look at this passage and think that it is talking about the perfect woman, but it's not; it is talking about a great mother! This is a woman who takes care of those obstacles that are placed before her, showing dignity in both private and public places. She is on task and knows how to invest money, as well as treat her husband and children. Loving and strong, this mother appears to have no faults. It is no wonder so many modern day mothers look at this passage and are daunted by what they read.
This great mother cannot be copied, but she can be followed. Her action act as an example for other mothers to strive towards and accomplish. In a way, the Psalms 31 Woman is the ultimate standard, giving mothers everywhere the opportunity to reach their potential.
Though most of us can agree that we do not have a Psalms 31 Mom, we can all agree that we owe her a great debt of gratitude. She bore you and brought you into life, and even if she is no longer in your life, that one truth is the glue that emotionally attaches you to her.
I love my mom, in fact I would not be here without her. All of you out there reading this have a mother of some sort, and as such you should take the time to give her a call, at show her that you are thinking of her. If your mom has passed away, thank God for her presence in your life. Thank God for mothers!
Happy Mother's Day