As a kid growing up in the 80s and the 90s, nothing intrigued me more than virtual reality. The early stages of VR were laughable at best, but that didn't keep me from wanting to dive into another world. Nintendo seemed to think that VR was the wave of the future as well, so they decided to haphazardly throw together a console that would become one of the greatest commercial flops in the history of the gaming industry. The Virtual Boy was a large, clunky headset with a controller attached to it and promised players a "real virtual reality experience." When that little gem was announced in my Nintendo Power magazine, I knew that I needed one.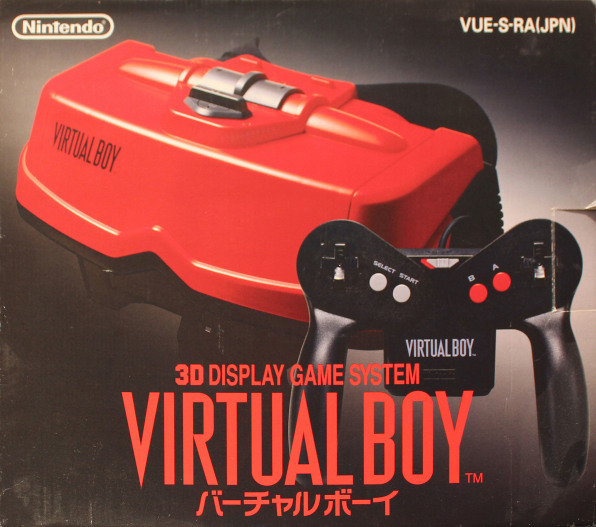 After hinting to my parents that a Virtual Boy was the ultimate holiday present, Santa delivered big on Christmas morning. I got my Virtual Boy and immediately started to play the little boxing game that came with it. At first, the red and black pixels didn't bother me much. I was not able to pick up on the 3D overlays very well due to the fact that I am blind in my left eye, so I'm sure that helped. However, over time I noticed that I found my eyes straining to focus on the images in the headset. After playing the game for about an hour, I noticed that my vision was blurry and my eyes hurt. Apparently, I was not the only one. The Virtual Boy was buried under the weight of critical reviews, and it barely got off the ground as a system.
Virtual reality has come a long way since the ill-fated Nintendo project failed to make a splash. Since then, mobile technology has improved so much that even the strongest systems back in the '90s can be held in the palm of your hand…or strapped to your head. With the Oculus Rift, PS VR, and the swanky HTC Vive, getting into the game is more possible than ever. But is it really a genuine substitute.
I had a friend recently joked with me, "I went outside once; the graphics were horrible." Sure, I laughed at this, but the message behind the joke hit me later, and it hit me hard. With technology and VR quickly becoming mainstream in the gaming industry, a day will come when people prefer to be hooked to the headset than experiencing the reality that they are in. When Ernest Cline wrote Ready Player One, he may have been onto something.
I'm a fan of video games, but this premise of a VR saturated world really does scare me. God, in all of his power and might, created this world and everything in it in one week, and he even had enough time to take a break on the seventh day. He carefully handcrafted every molecule of creation to fit His perfect design, weaving together an incalculable number of variables to create harmony and order amid the chaos. This is the reality we live in, and a new one is on the way.
Strap on your imaginary headset and take in a vision of this new reality that is to come:
Then I saw "a new heaven and a new earth, for the first heaven and the first earth had passed away, and there was no longer any sea.2 I saw the Holy City, the new Jerusalem, coming down out of heaven from God, prepared as a bride beautifully dressed for her husband. 3 And I heard a loud voice from the throne saying, "Look! God's dwelling place is now among the people, and he will dwell with them. They will be his people, and God himself will be with them and be their God. 4 'He will wipe every tear from their eyes. There will be no more death' or mourning or crying or pain, for the old order of things has passed away."
Revelation 21:1-4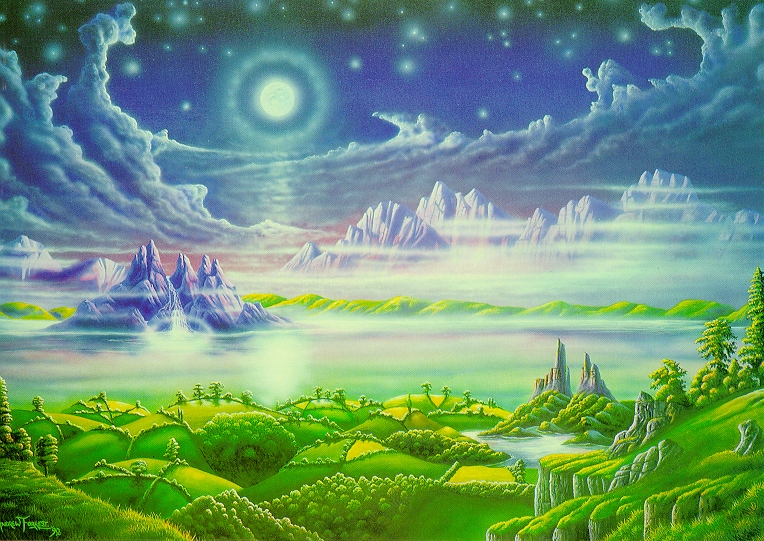 Video game developers can take you to the most exotic of places that come from the recesses of their imaginations. They can take you to deep space among planetary clusters, or to the murky depths of alien oceans. The sky is the limit for where you can go in virtual reality, and yet it is not real. Even the beauty of that which is real is still lacking when it comes to what God has in store for those who are sealed in Christ. There will be a new Heavens and a new Earth; a brand new reality for us to live in where there will be no pain, no fatigue; really there will be no limits. Virtual reality cannot even come close to touching what this new reality has to offer, and it is yours for the taking if you so choose.
How do you punch the coordinates of this new reality in as your final destination? Well, that is done through faith in Jesus Christ. The Word tells us that our faith in both his sacrifice and resurrection is "credited as righteousness," and that simply means that we attach our lives onto the eternal life of Jesus Christ. Just as he lives forever, we too will do the same in glory right alongside Him.
Do you want to change your reality? Call on His name and receive His salvation and the reality that have in this next life will be greater than any VR title you could ever play!